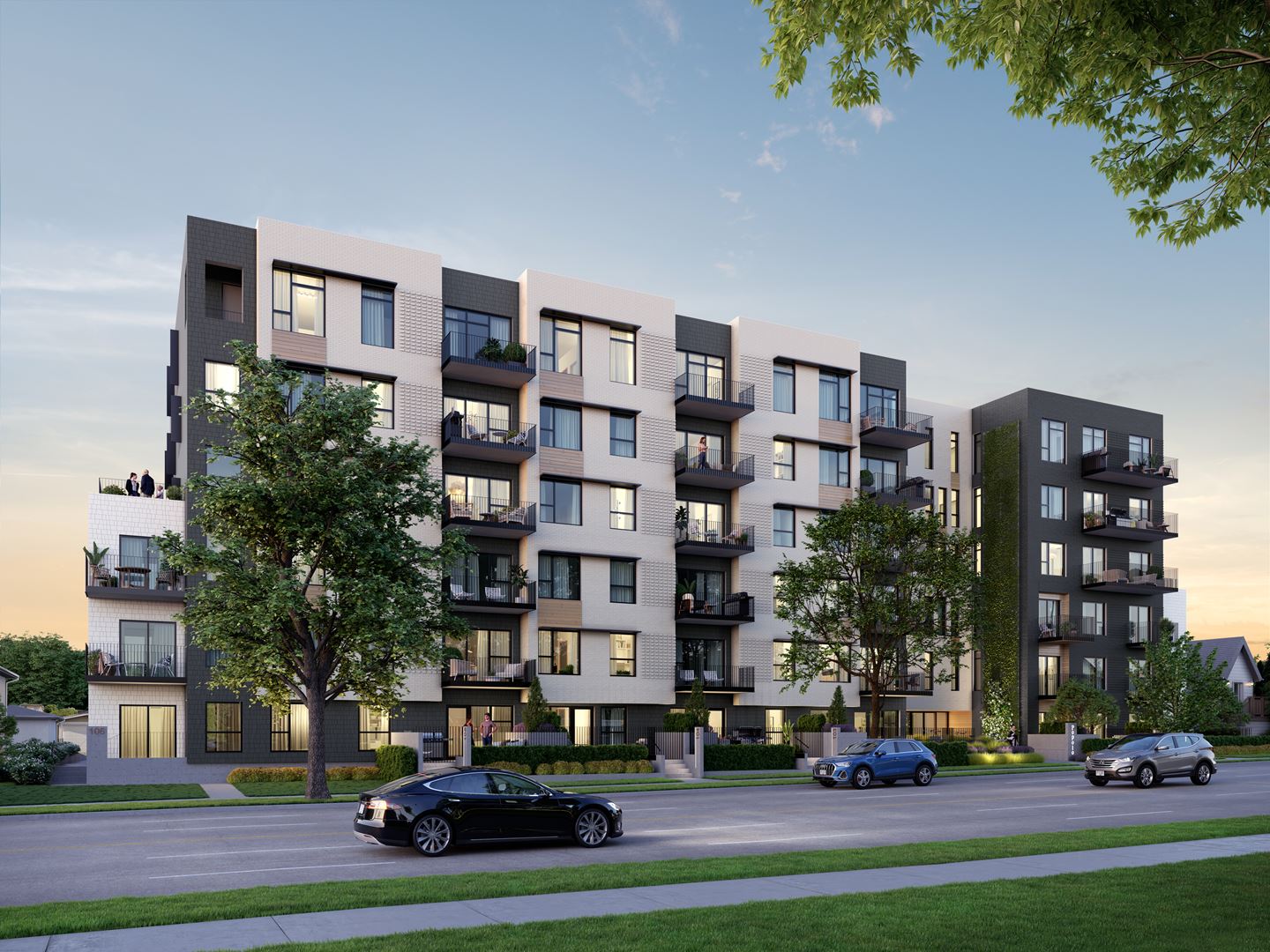 Popolo is a six-storey midrise building on the East Broadway corridor that has been designed and constructed
to meet the Low Emissions Green Building requirements for the City of Vancouver Green Buildings Policy for
Rezoning. Popolo has a mix of units from one to three bedrooms and has two levels of underground parking.
Recollective coordinated the overall Sustainable Design Strategy for each permitting phase, helping ensure that
the City of Vancouver's requirements for energy performance, airtightness, enhanced commissioning, sub-metering, embodied and refrigerant emissions, ventilation, low-emitting finishing materials, indoor air qualitytesting, rainwater management, and resiliency.
Popolo
Location
Developer/Client Epix Developments
Architect TKA+D
Our Role City of Vancouver Low Emissions Green Buildings Consulting
Green Building Certification Status Construction Phase