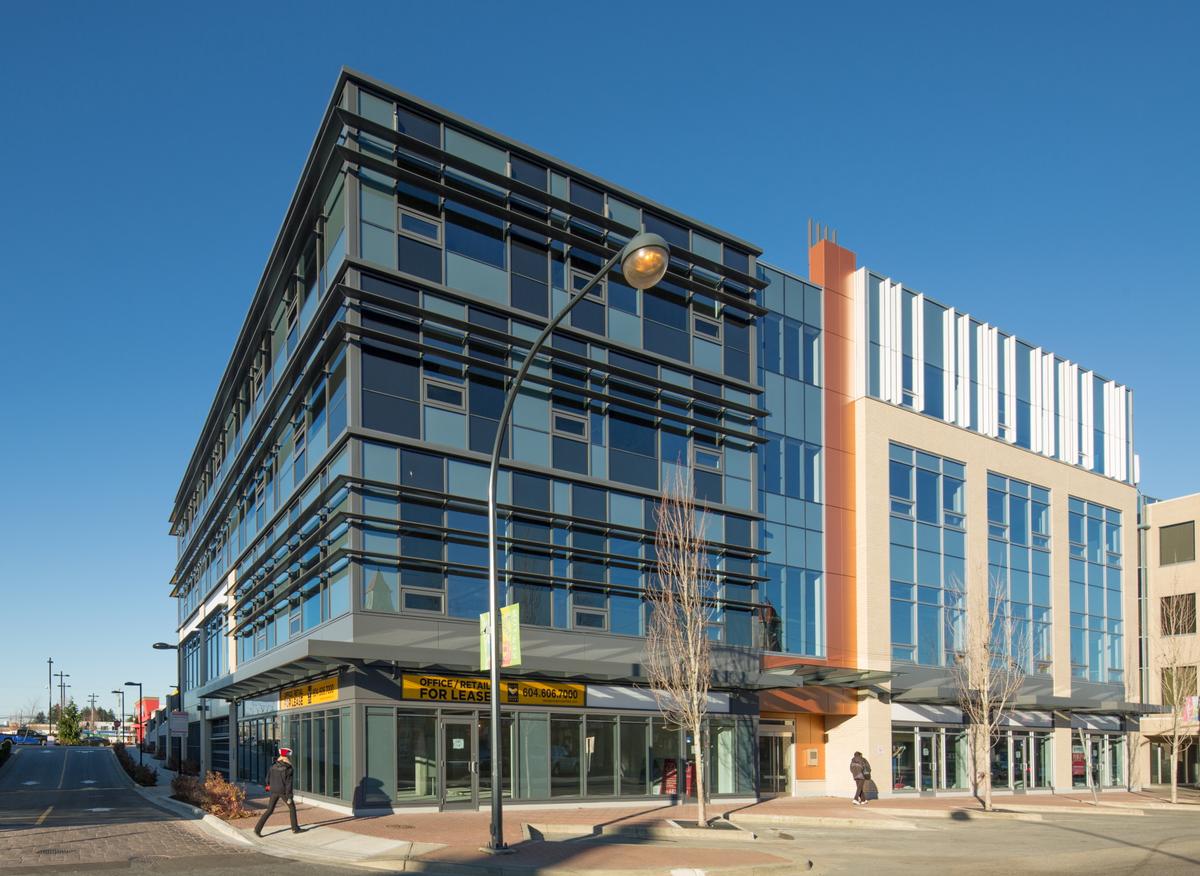 Offices at Newton (AKA Centre of Newton, phase II) is a phased project with approximately 44,000 square feet of mixed-use space, with proposed retail and office uses, and underground parking. The project received LEED 2009 Core and Shell Platinum certification, making Centre of Newton:
The first LEED platinum certification in Canada under LEED CS 2009
The first mixed-use building in Canada to achieve LEED Platinum under any LEED 2009 rating system
Surrey's first and only (at the time of certification) LEED Platinum building.
Recollective was engaged as the sustainability consultant, with roles and responsibilities including LEED coordination, as well as development of Mandatory Lease Agreements pertaining to LEED and Tenant LEED Guidelines.
Offices at Newton
Location Surrey, BC
Soze 44,000 sf
Completed 2014
Developer/Client Centre of Newton Property Inc.
Architect Chandler Associates Architecture Inc.
Our Roles LEED-CS 2009 Platinum certified
Green Building Audio Tour Audio Tour for the Offices at Newton