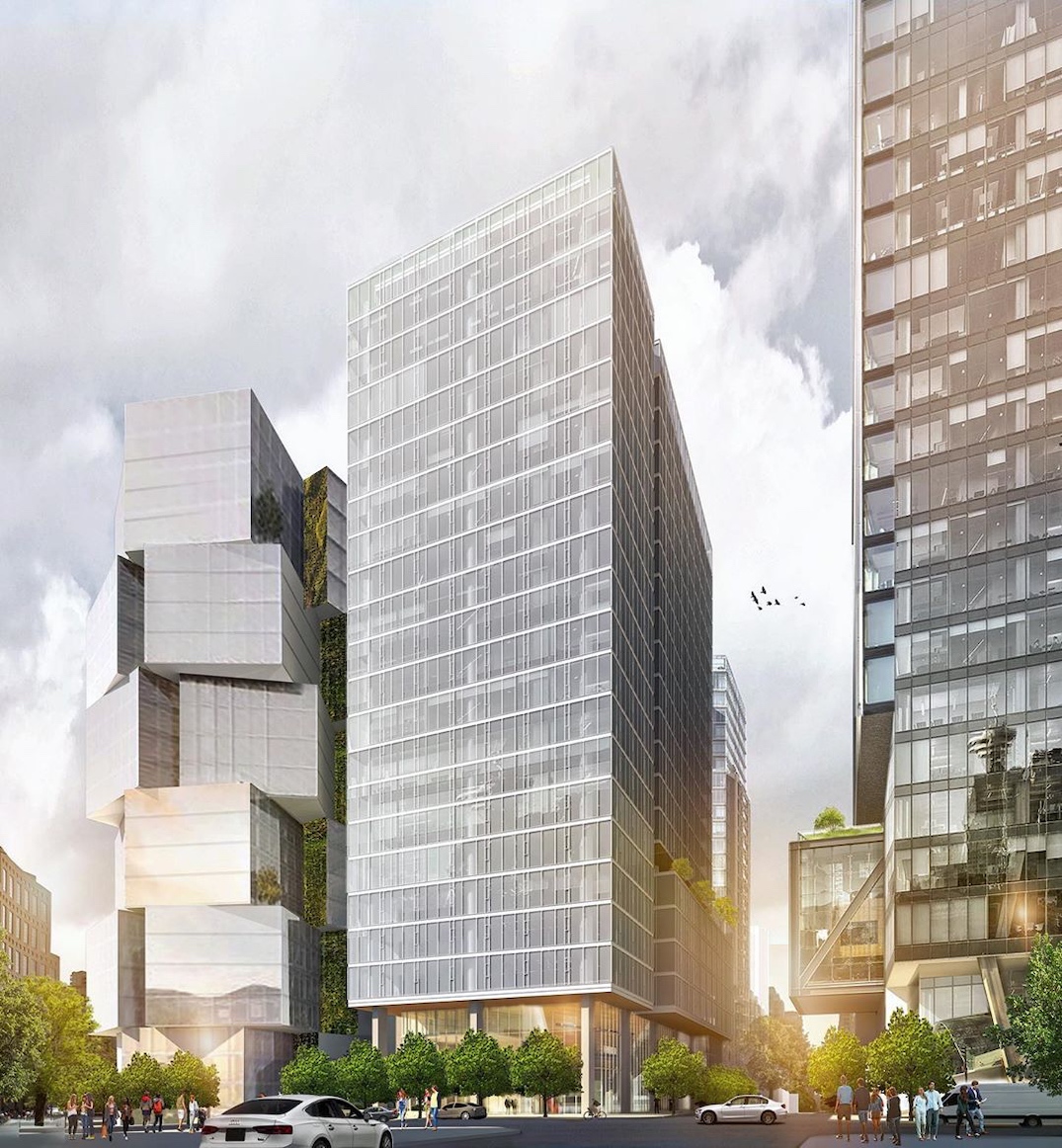 The 450 West Georgia St Project will be designed to meet the Low Emissions Green Buildings requirements of the City of Vancouver Green Buildings Policy for Rezoning. The project will be designed to achieve Gold certification under LEED for Core and Shell (CS) v4 rating system.
Sustainability features will include: high performance building envelope, electric-based primary systems to reduce Greenhouse Gas (GHG) emissions, high-efficiency heat recovery ventilators, low flow fixtures to reduce domestic hot water demand, integrated rainwater management, low emitting building materials to maximize the quality of the indoor air environment, energy sub-metering for tenants to encourage conservation and energy efficient and intelligent elevators.
450 West Georgia St.
Location Vancouver, BC
Developer/Client Austeville Properties Ltd
Architect W. T. Leung Architects Inc
Our Role Sustainability Consutlant