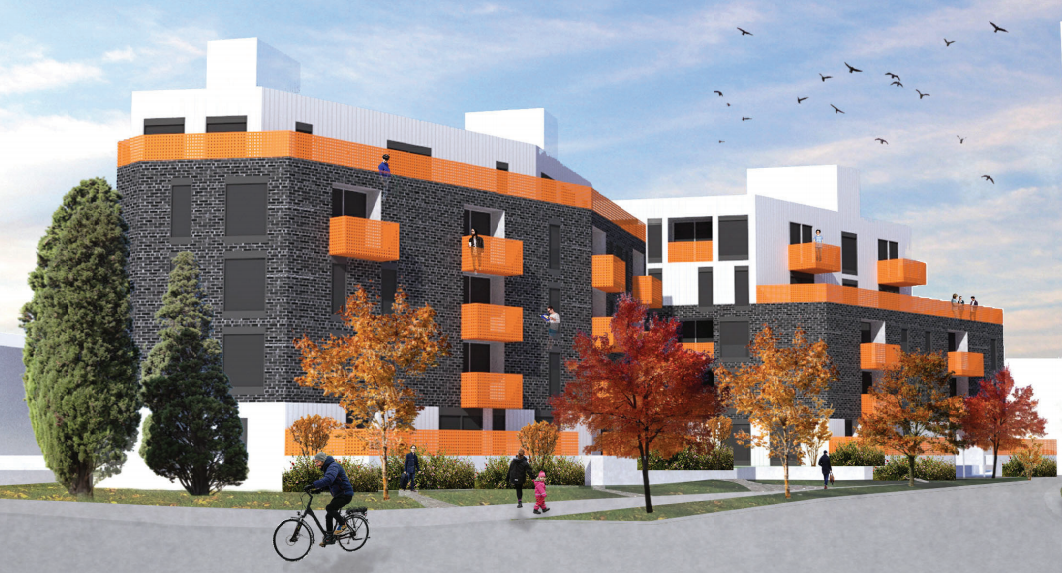 1956 Stainsbury Ave.
Location Vancouver BC
Developer / Client Carscadden Stokes McDonald Architects Inc
Architect(s) Carscadden Stokes McDonald Architects Inc
Our Role(s) Passive House Consulting
The Stainsbury Project aims to be an exciting new addition to the East Vancouver neighbourhood of Kensington-Cedar Cottage. The Project will be a five-storey, 80-unit development consisting of approximately 46% family-oriented rental housing with 20% of the building devoted to moderate income tenants.
The Stainsbury Multi-Unit Residential project will pursue Near Zero Emissions Buildings by designing and certifying to the Passive House standard. Recollective has been retained as the Certified Passive House Consultant.