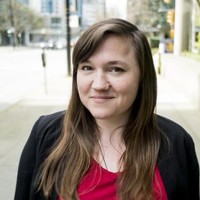 Paula Apperley, our Office Manager, is now a Fitwel Ambassador. Fitwel is a holistic building rating system for commercial interiors, multi-tenant & single-tenant office spaces, multi-unit residential buildings, retail, community sites, and workplace campuses. Focusing on seven Health Impact Categories, Fitwel scores on 55+ evidence-based design and operational strategies that will lead to happier, healthier homes and workplaces.
Here in Vancouver we take our health seriously; we already have wonderful public parks, bike paths, and outstanding scenery, but how accessible are those amenities to you? Fitwel not only quantifies access to amenities, its weighted points system prioritizes the strength of the health impact of each strategy. 90% of our time, and even more now in these times, is spent inside, and Fitwel's aim is to make that time as healthy as possible. The business case for health is clear: not only can a healthy workplace attract and keep employees, it will also lower costs related to health issues such as absenteeism and stress.
Paula joined Recollective 8 months ago and was very excited to be working in the green building industry as sustainability is so important. She is looking forward to working with our clients on their health and wellness initiatives. Contact us if you'd like to know more about Fitwel or about how Recollective can help with the Fitwel Certification Process.