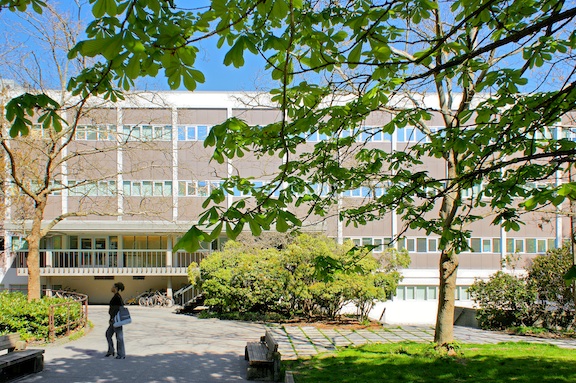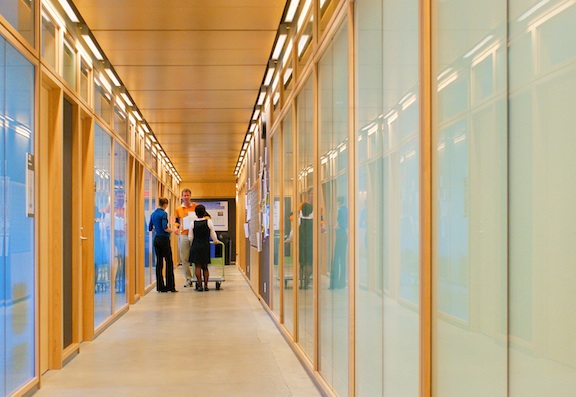 The Friedman Building Renovation Project is a four story, 6229 m2 facility that houses the School of Audiology and Speech Sciences and the Physical Therapy Division, School of Rehabilitation Sciences. Completed in 2008, the Friedman building is upgraded to improve life safety, accessibility, energy efficiency, and opportunities for student/faculty interaction. The project is LEED Gold certified through the Canada Green Building Council.
Recollective guided the sustainability process as well as conducted a study to evaluate the energy savings and the potential to achieve LEED Gold. We carried out a Life Cycle Analysis to estimate the avoided environmental impacts of retaining existing elements of the building and managed the LEED certification process.
Demonstrating high water efficiency, Friedman uses no water for irrigation and reduces the amount of potable water used for faucets and toilets by 40%
Overall the building saves approximately 284 GJ of energy and reduces 73.4 tons of CO2 per year compared to the reference case. To further offset CO2, UBC Renew purchased Green Power Certificates equivalent to 100% of the building's electrical consumption.
Friedman made extensive use of low VOC products including adhesives, sealants, paints & carpets. Urea-formaldehyde free millwork was also used throughout the building.
Located at the UBC Point Grey Campus on the University Westbrook Mall and close to University Boulevard, Friedman provides excellent access to public transportation and bike areas as well as shower facilities for cyclists.
Friedman Building
Location Vancouver, BC
Size 67,000 sf
Budget $19.3M
Completion 2008
Developer / Client University of British Columbia
Our Roles Sustainability Consultant, Life Cycle Analysis
Green Building Certification Status LEED-NC Gold certified