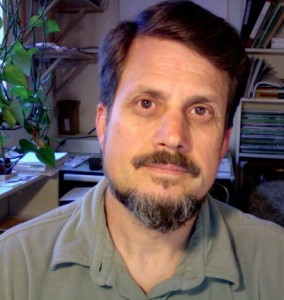 Dave began work as a Green Building Consultant in 2008, after twenty years experience as a draftsman, project manager and Associate at CEI Architecture.
Dave has extensive experience with all facets of LEED Certification including contractor and design consultants' LEED Documentation, Credit Interpretation Requests, MURB, Core and Shell, Campus and Multiple Building, and Leased Tenant Spaces, as well as helping clients analyze their projects using Life Cycle Assessment and Energy Modelling solutions.
In addition to his work as IDP Facilitator and LEED Coordinator, Dave has worked as a Recollective Affiliate on some of the most recent City of Vancouver Sustainability analyses under the Sustainable Large Development process, completing the Solid Waste Strategy for Rogers Arena West Tower and for Heather Place, as well as helping to complete the overall Heather Place Sustainable Large Development Report, coordinating Architectural, Landscape, Traffic, Civil and Energy Engineering as well as Community Connectivity strategies such as Food Systems, Access to Nature and Zero Waste.
Dave's consulting company that he contracts to Recollective with is Blue Camas Consulting.