We are committed to developing and advancing the green building and social innovation movement. We collaborate with the public, private, and non-profit sectors to explore opportunities that provide mutual and societal benefits. Learn more about our initiatives below: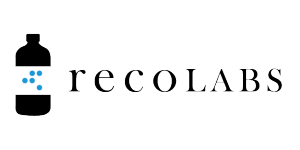 Mobile Green Building Clinic
Whether you need help completing your LEED documentation, or that complicated ASHRAE 90.1 Envelope checklist for Building Permit, or you just need a second set of eyes to review your specs, we're here to help. Take advantage of our expertise in energy and daylight modelling, Living Building Challenge, LEEDv4, Natural Capital Studies, Passive House, etc.
We'll set up our drop-in clinic in your office for 1.5 hours with two senior staff.

Open Green Building Society
Founded in 2008 due to frustration with the lack of sharing in the green building community, Open Green Building Society is a non-profit organization dedicated to creating green building tools and resources. Its main projects are the Green Building Brain (a free database of user-generated green building resources) and the Green Building App which is a free download for iPhone/iPad and Android
opengreenbuilding.org

Energy Modelling Institute
Founded in 2013 by Eesmyal Santos-Brault of Recollective, Dave Ramslie of Integral Group and Christian Cianfrone of Morrison Hershfield, the Energy Modelling Institute (EMI) is an educator and advocate for building energy modelling literacy. EMI creates energy modelling curriculum that is vetted by an expert advisory committee of key industry stakeholders including many of the most experienced and well recognized energy modelling experts in Canada.
energymodel.org

HiVE Vancouver Society
Founded in 2009, the HiVE began as a shared vision initiated by Recollective Principal Eesmyal Santos-Brault and SSG Director Jeremy Murphy.  Through substantial volunteer efforts from a team of dedicated individuals, along with a grant from Vancity and Angel investments from Recollective, the HiVE vision was transformed into a reality – a 9,000 square foot collaborative workspace for change-makers located at 128 West Hastings Street, Vancouver.  Managed by HiVE Vancouver Society, the HiVE provides a shared work space with a dynamic cafe-like studio culture that facilitates creativity, collaboration, and social innovation. Its modeled after many successful coworking spaces around the world, where members save money through sharing infrastructure and amenities like business equipment, telecommunications, receptionist, meeting spaces, event spaces, kitchen, lounge, etc.  Recollective is proud to be an anchor tenant at the HiVE.
hivevancouver.com

EarthWork Day
Created in 2012, EarthWork Day is about celebrating Earth Day by walking the talk. SES, Recollective, Pulse Energy and HiVE are playing around with a cool new way to celebrate Earth Day. We pay our employees to have some fun making a difference in a creative way. We start at the HIVE (128 West Hastings, Suite 210), split up into small teams, each company gives each employee a budget of $22 per person to hit the street or their computers and make a difference.
earthworkday.org