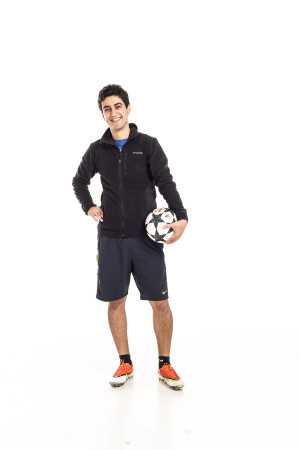 Navid has a multi‐disciplinary education background and work experience in engineering and sustainability. Navid has over four years of experience in civil/structural engineering, green building research, project management and sustainability consulting.
Navid was raised in multi‐national environment of Dubai. After working as a Civil/Structural Engineer for Buro Happold, an international engineering consultant firm, he followed his passion for sustainability and green design.
Navid was chosen as a Young Future Energy Leader (YFEL) in the World Future Energy Summit 2010 and was invited to present his sustainability ideas at MIT Energy Conference. YFEL focuses on raising the awareness of young professionals in the fields of renewable energy and sustainability.
Navid obtained his masters degree in Civil Engineering from the University of British Columbia (UBC), with a focus on LEED and green building evaluation systems. Over the past two years, he has managed wide range of engineering and sustainability projects with industry and government partners in North America.
Aside from work, Navid is very passionate about green building research. Navid is also a big (if not the biggest!) Soccer fan and tries to hit the pitch whenever he can.