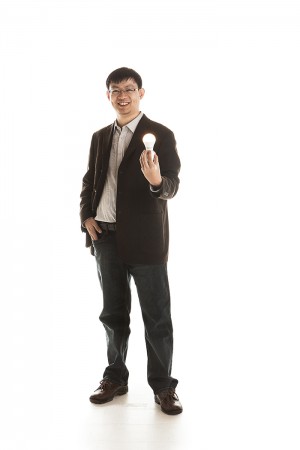 Binghang has over 9 years experience in the fields of hi-tech and energy. After completing a Bachelors of Thermal Engineering and a Masters of Mechanical Engineering, Binghang began his career as a project specialist in a hi-tech company in China, and worked his way up to pre-sales technical support and new business development.
Seeing firsthand the environmental impacts of economic development, Binghang made a resolution to devote his career to the field of energy efficiency and sustainability. In 2007 he worked as a Technical Consultant for Honeywell (China) to introduce Honeywell's energy efficiency solutions into the Chinese market.
In 2012, Binghang obtained his second Masters degree in Clean Energy Engineering from UBC and received advanced training related to environmentally advantageous energy-efficient technologies—technologies that will help meet the global need for energy while reducing electricity as well as greenhouse gases and other emissions. While studying at UBC, Binghang worked for the City of Richmond as an Energy Modelling Specialist, performing thermal demand forecasts for the City Centre to evaluate potential sites of district energy systems, an effective technology to share energy across a development and to reduce the GHG emissions with clean energy resources.
In his non-work life, Binghang enjoys spending quality time with his family, and he is a proud father of two daughters!